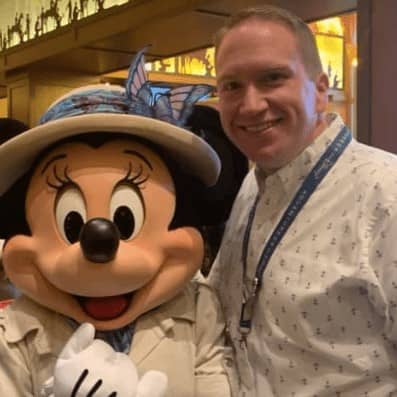 Chris Oakes, CEO & Co-Founder
As a co-founder of KTTC, Chris takes great pride in his work, and that of his travel advisors. Chris believes the best part of the job, is that each client's trip is a unique experience and planning it with fine detail as if it was his own is an important quality Chris possesses. Chris and his family's claim to fame is spending 30 nights at Walt Disney World in 2016!
Todd Odgers, CEO & Co-Founder
Todd's love for Disney goes back decades as a child, but his renewed love of all things Disney came when he and his wife would take their four children! As a co-founder of KTTC, Todd knows the importance of having a stress-free vacation planned out for you at no cost. Personalized, detailed attention is one of Todd's greatest strengths.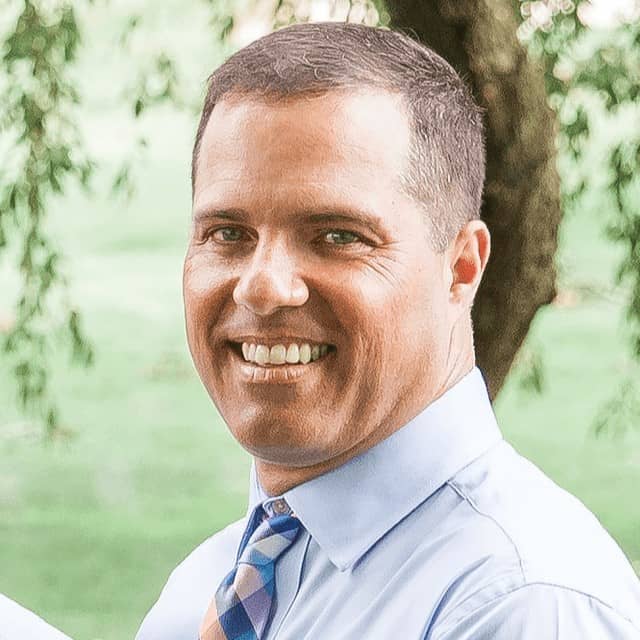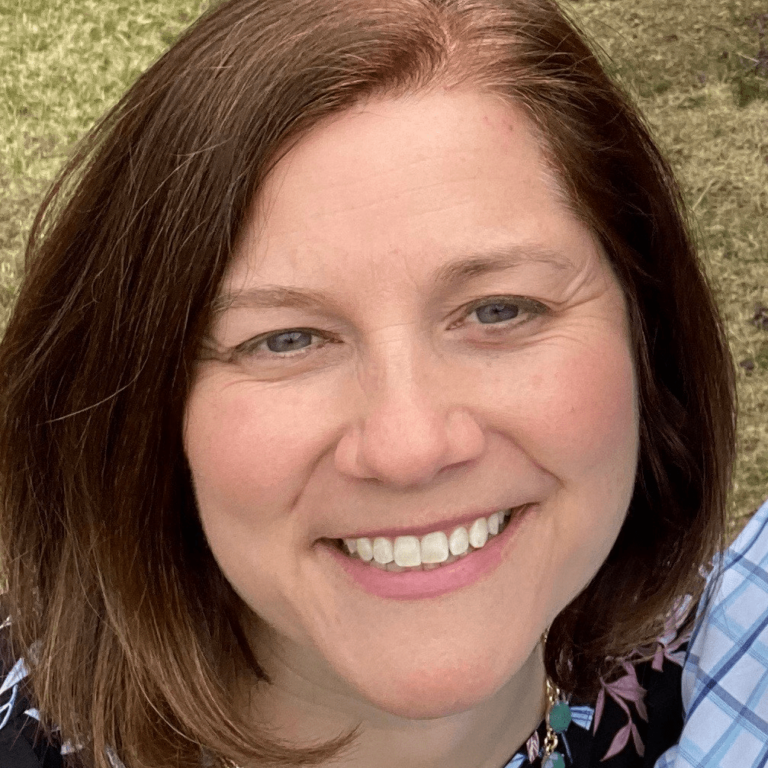 Laura Oakes, Human Resources Manager
Laura loves traveling and believes that those experiences make her family closer. Laura's work at KTTC helps to support all things related to our travel advisors.
Amy Odgers, Office Manager
Amy enjoys traveling the world, whether that's around the International Showcase at Epcot, or around the actual world. As a member of KTTC, Amy's helps to keep us social as the social media manager.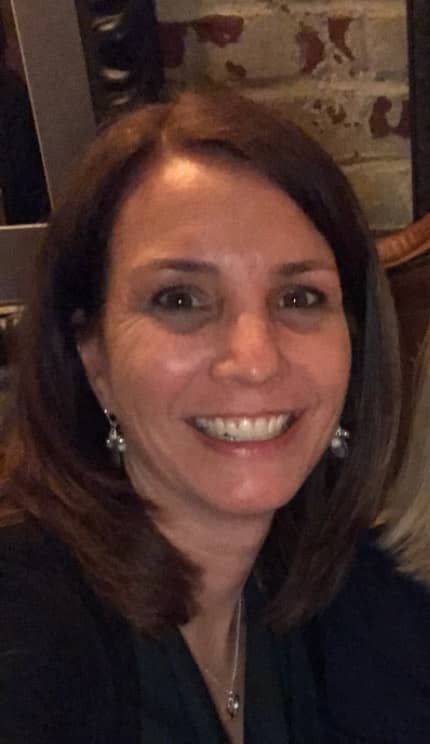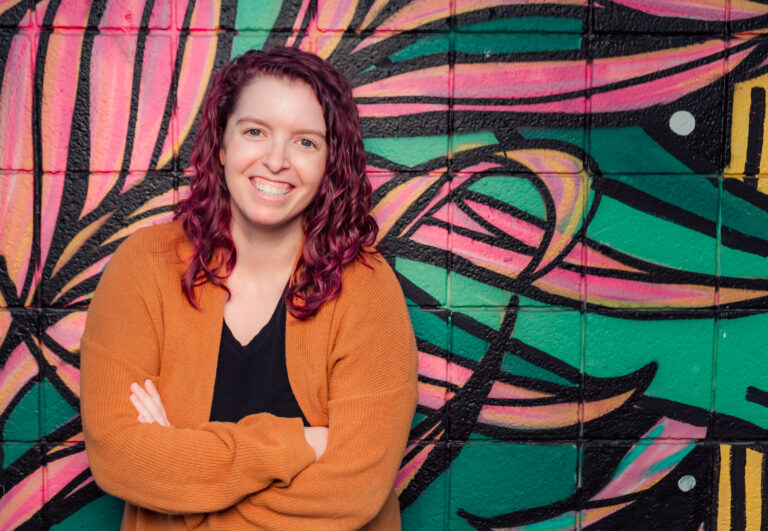 Kayla Shawley, Digital Marketing Manager
Kayla became a travel advisor in 2017, after helping numerous friends and family members plan their Disney vacations. She participated in three Disney College Programs throughout her early 20s and has had the privilege of being a Cast Member at both the Disneyland and Walt Disney World Resorts. Those experiences combined with her regular trips to Disney Parks (including an Adventures by Disney trip in 2019) have made her an expert when it comes to planning a Disney vacation. Since becoming a travel advisor, she has made traveling a priority in her life. While Disney is her passion, she loves to help families discover new destinations that they may not have otherwise considered.
Allison McAllister, Travel Advisor
Allison is a wife, Mom of 3, Disney enthusiast, and vacation planner. She grew up going to Disney World almost every year and has continued that tradition with her own kids. With over 25 trips to Walt Disney World, a Disney Cruise, a stay at Disney's Vero Beach resort, and her personal favorite, Disney's Aulani Resort and Spa in Hawaii, it's safe to say she knows all of the ins and outs of planning your dream Disney vacation! Even after all these experiences, she still tears up every time I walk down Main Street USA. She'd love to bring that feeling to as many families as possible and spread the magic of Disney to all!
In addition to Disney vacations, Allison specializes in honeymoon planning. She recalls how overwhelmed she was with planning her wedding that her honeymoon was an added stress rather than an exciting adventure. She loves working with couples to plan the honeymoon of their dreams and allowing them to be completely involved in the planning, or totally hands off. Either way, her goal is to remove stress from their wedding planning and give them an amazing start to their new life together!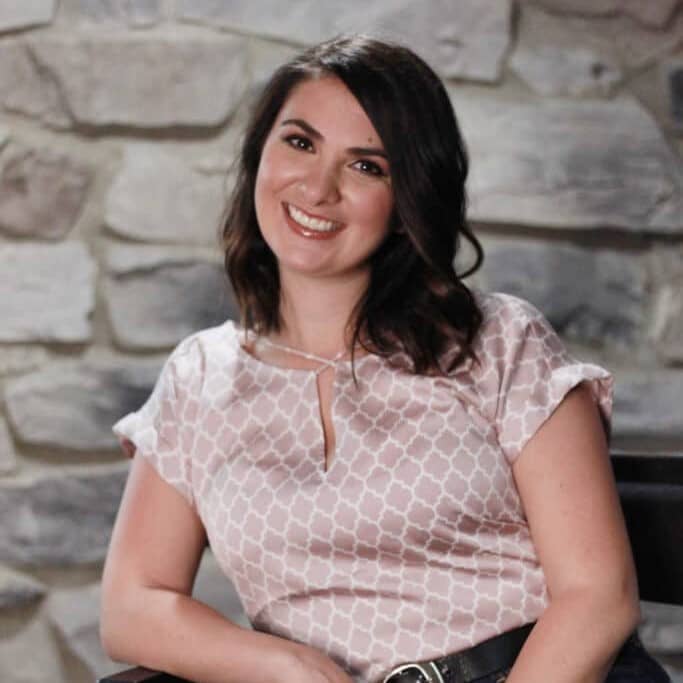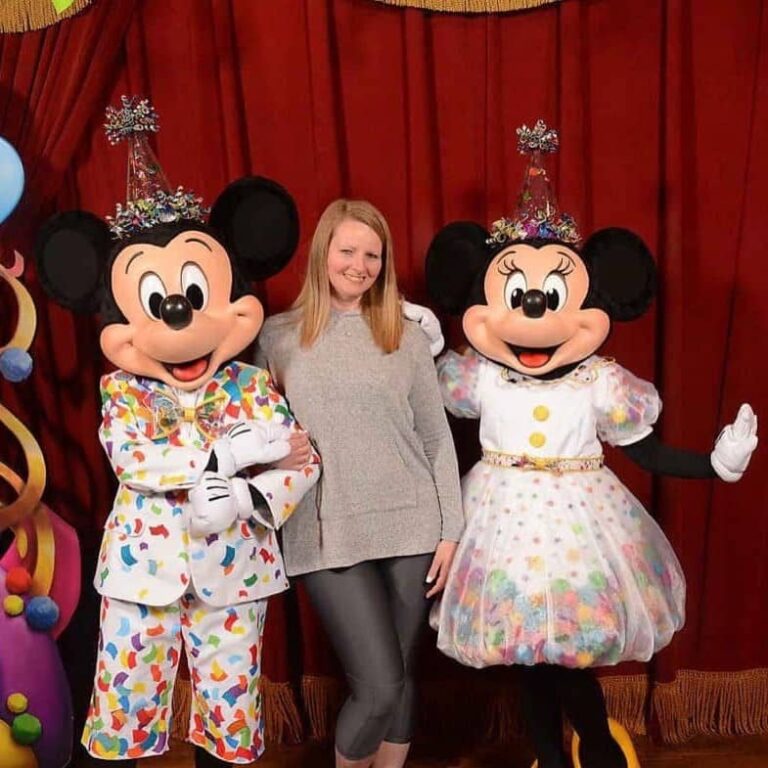 Karen Salladino, Travel Advisor
Karen is new to the travel industry, but not new to travel! Traveling with family and friends has always been something she loves to do-especially if it involves Walt Disney World in Orlando or a Carnival cruise in the Caribbean! A life-long fan of all things Disney, taking her husband and her two children to the Walt Disney World Resort for the first time in 2007 was an amazing start to a tradition the whole family loves! After many, many trips back to Disney World, Karen's family decided to become Annual Passholders and Disney Vacation Club Members so that they could enjoy even more magical family vacations! Karen's husband introduced her to cruising more than 20 years ago and they took their oldest son on his first cruise when he was just six months old! Cruising is the family's other trip of choice and they often combine a stop in Disney World with a trip on a ship! Relaxing on a cruise after fun-filled days in the Disney Parks makes for a great travel experience! Karen is excited to embark on this new adventure as a travel advisor helping families make the most of their time together! Planning travel for a family can be daunting, but using her experiences as a guide, Karen will make sure that your family has a trip that creates magical memories to last a lifetime!
Jenn Mangold, Travel Advisor
Jenn is a wife, boy mom, teacher and Disney fan! She has been planning trips for friends and family for years and was very excited to join Keys to the Castle! Her first trip to Disney was when she was 5 years old and she was hooked! She went to Disney every year (sometimes twice) with her 5 brothers and sister. They are just as obsessed with Disney as she is! She and her husband were married in 2009 and have 3 boys who keep them on their toes! The boys have a lot of energy and hit the ground running each morning. She is also a Special Education Teacher who loves spending time with her students. They make her smile every day and there's nothing like the twinkle in their eye when they finally understand something they have been working on. She has a sign in her classroom from Walt Disney – "All our dreams can come true, if we have the courage to pursue them."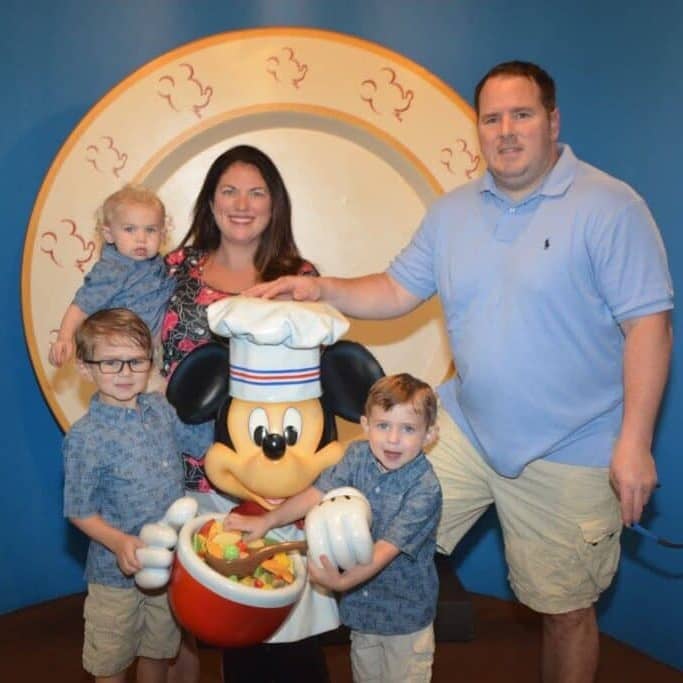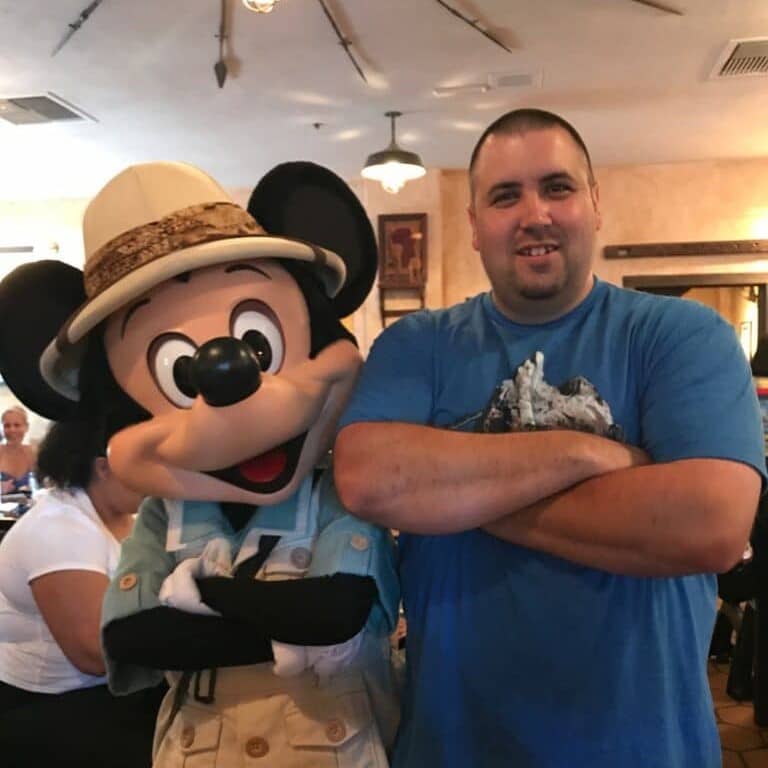 Ryan Viveiros, Travel Advisor
Ryan Viveiros lives in Duxbury, Massachusetts with his wife Courtney, daughters Grace and Hannah, dog Aladdin and cat Amelia. Ryan works full time as a CDL truck driver and constantly tries to associate things he sees on the road to Disney.
Ryan had been to Disney a few times as a child but was not really a Disney fanatic until he met Courtney. Since they met in 2004 Ryan has been to Disney more than 15 times and also visited Disney's Hawaii Resort, Aulani in 2018.
Ryan's favorite park is EPCOT and his favorite ride is Splash Mountain. His favorite resorts are Beach Club, Wilderness Lodge and Polynesian. His favorite thing to do in Disney is to take in all of the details most guests don't notice.
Ryan was excited when he was asked to join Keys to the Castle as Disney planning is one of his favorite things to do. He loves helping people plan and build vacations that are tailored to their families needs and interests.
Courtney Viveiros, Travel Advisor
Courtney Viveiros lives in Duxbury, Massachusetts with her two daughters, Grace and Hannah, her husband, Ryan, their cat, Amelia, and their dog, Aladdin. When she is not following all of the latest Disney blogs, her day job is a fourth grade teacher (in a Disney-themed classroom, of course!) in Kingston, Massachusetts. In addition to traveling to Walt Disney World, Courtney loves traveling to new and different places such as, Disney's Aulani Resort in Hawaii, Maui, Hawaii, Ireland, England, Scotland, Puerto Rico, and all around New England.
Courtney has been an avid Disney lover all of her life and has been there countless times as a child and as an adult. Thankfully she was able to share her love of all things Disney with Ryan and they had a Mickey and Minnie themed wedding in 2008. Their children, Grace and Hannah, have also inherited this love and as a family they "live Disney" everyday and spot "hidden Mickeys" wherever they go.
Courtney's favorite Walt Disney World park is the Magic Kingdom, her favorite ride is Splash Mountain, her favorite resort is Polynesian, her favorite Disney treat is Dole Whip, and her favorite thing to do in Disney is to sit on Main Street USA with an iced coffee to people watch and to take in all of the extraordinary details of Main Street.
Courtney has always been the "go-to" Disney expert for her friends and family members who were planning trips to Disney. She has always enjoyed answering all of their questions, big and small, and helping them to have magical experiences in her favorite place on Earth. Courtney was very excited when she was asked to be a part of Keys to the Castle Travel because now she can help even more people enjoy even more places and make lasting memories with their families.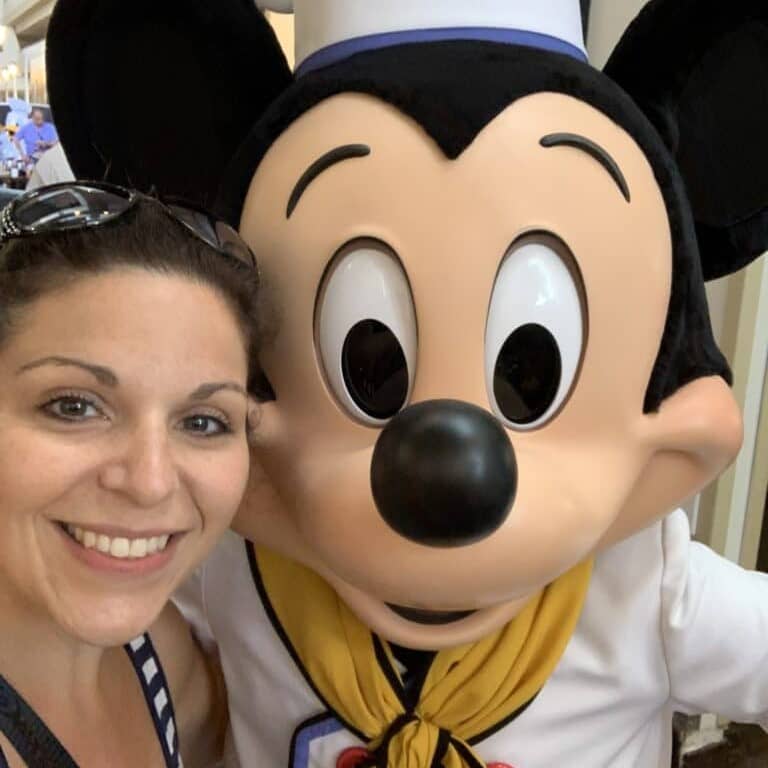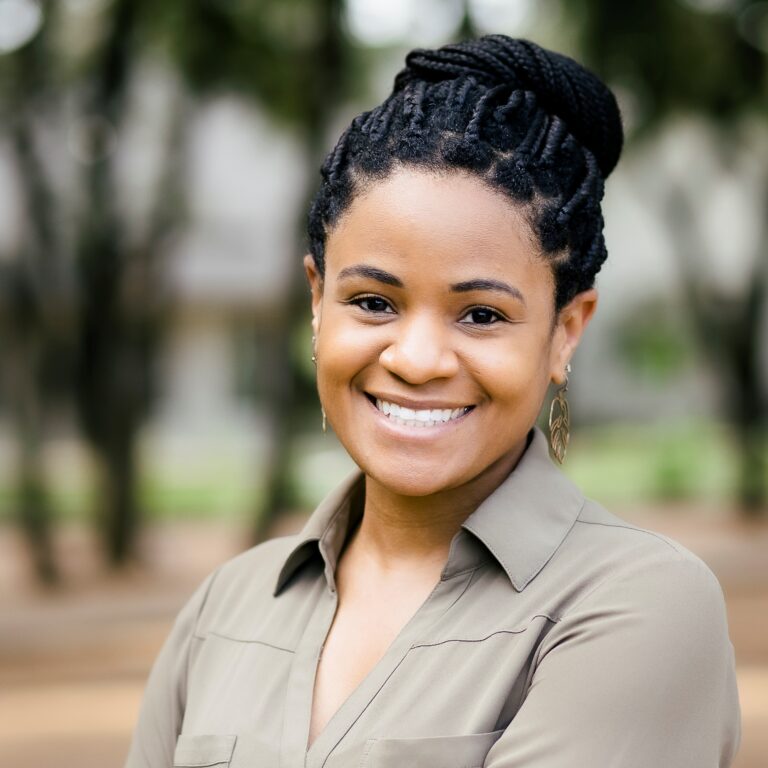 Tracey Tevis, Travel Advisor
Tracey is a new advisor with the team but is not new to Disney! Tracey is a former cast member of the Walt Disney Company, having worked at Walt Disney World's Magic Kingdom at both Pirates of the Caribbean and Splash Mountain. Tracey was also a cast member at The Disney Store in Lexington, Kentucky. Tracey's love for Disney was inspired by her parents when she and her sibling were young, visiting the parks at least once a year! Outside of Disney, Tracey was an elementary teacher for six years and has recently relocated from Kentucky to Waco, Texas to work at Baylor University. Tracey loves engaging with students of all ages (including college-age) and fostering relationships for learning and growth. In her free time, Tracey enjoys traveling, reading and going home to Kentucky to visit with family and friends!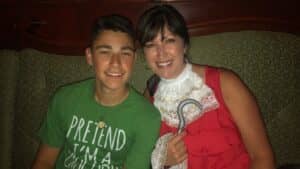 Denise Citarelli, Travel Advisor
Denise has been a Disney traveler for over 40 years and takes Making Magic to a whole new level! She travels to Orlando and beyond at least five times a year. She especially loves to help her clients experience all of the hidden gems within the Disney parks, how to find relaxation amid the whirlwind, and how to make a Disney trip feel like it is a "Once in a Lifetime" even if it is your 50th trip. She has been to Disney's Aulani Resort and Spa in Hawaii twice and sailed with Disney Cruise Line on a huge family reunion, where she planned every detail, including individual itineraries for 15 people.
Denise loves everything about Orlando and vacations at Universal Studios frequently. As a Ravenclaw House member, Denise can ensure your trip to The Wizarding World of Harry Potter feels like you just received your Hogwarts acceptance letter. She loves a good thrill ride, excellent eating, and has attended nearly every special event in both theme parks.
Denise is especially attentive to individual needs. Do your kiddos need a midday break but you don't want to leave the park? She has the tips and tricks. Are you a couple on a get-away? Denise will set your trip itinerary for the perfect blend of adventure and romance. Does a family member have specific allergies or medical needs? She can help with that. As a Disney Vacation Club owner and Annual Passholder for 8 years, and now a Travel Advisor, Denise is ready to do all the hard work for any of your travel interests so that all you have to do is enjoy the magic!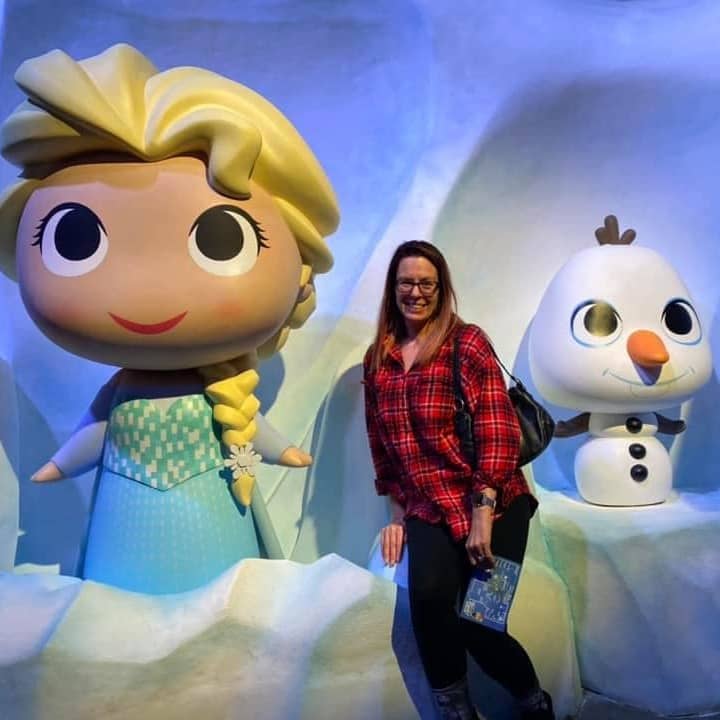 Brandi Simmons, Travel Advisor
Brandi's love for Disney started at a very young age when her parents first took her to Disneyland when she was 3 years old. She has since been to Disneyland more times than she can count, and she has shared her love of Disney with her husband and children. Brandi has not only visited Disneyland, but she used to work at Disney World in her 20s and she has been on Disney cruises.
Kelsey Hankewycz, Travel Advisor
Kelsey started travel planning in 2018. She loves helping her clients plan a magical vacation, and helping families create lifelong memories. Kelsey enjoys traveling with her spouse and two children.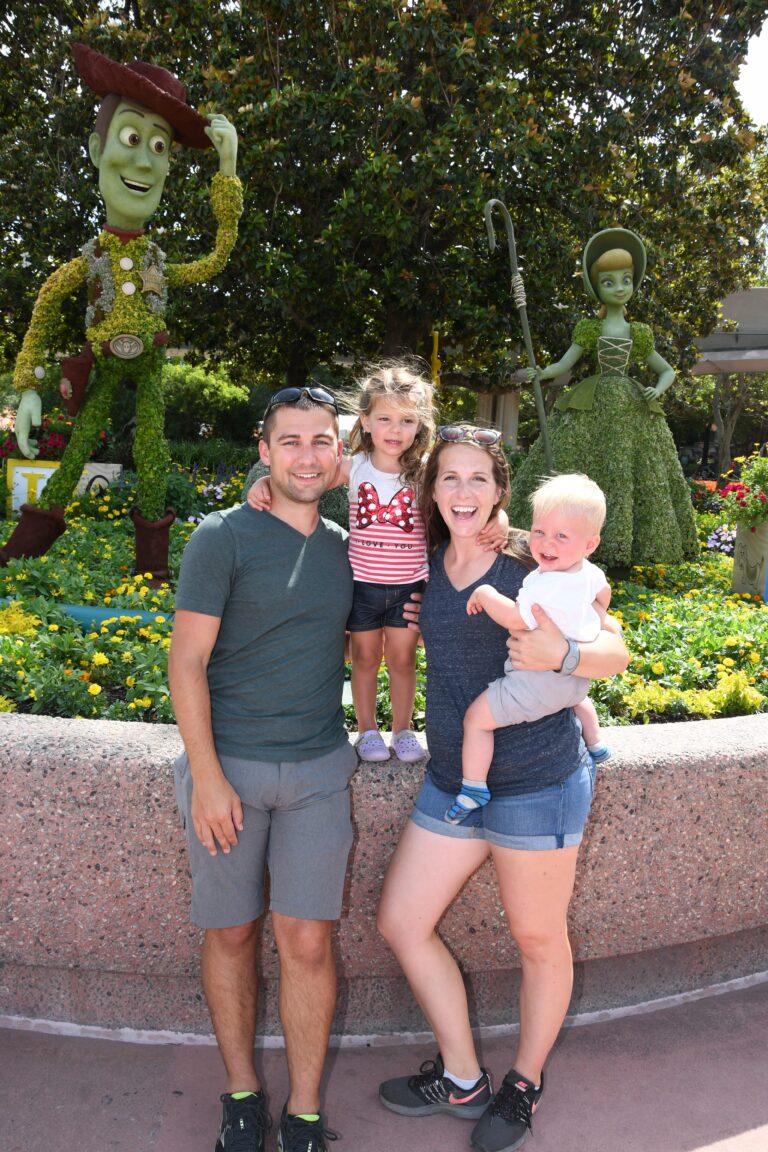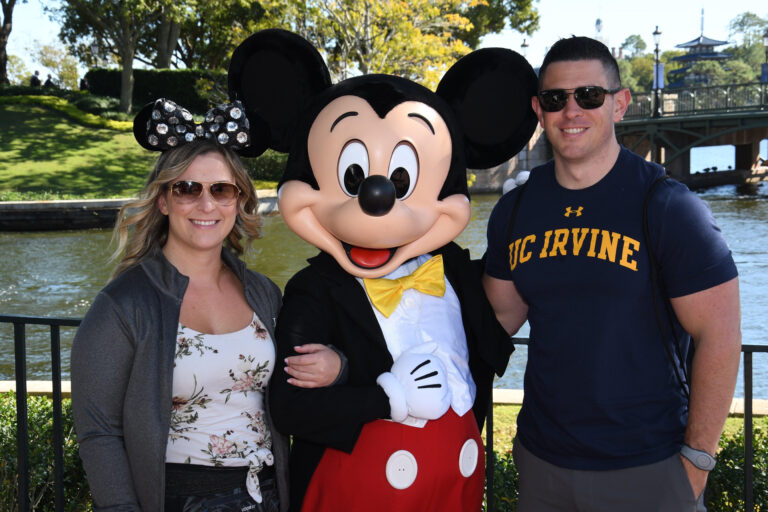 Danielle Cohen, Travel Advisor
Danielle grew up going to Disney every year with her family. Danielle's passion for the things she loves (including Disney vacations) is no secret to her friends. She found a passion in the nursing profession. After almost 10 years at the bedside, she recently completed her Doctorate in Nursing practice and works as a pediatric nurse practitioner. With a more stable schedule, Danielle is excited to dive back into her passion for Disney as a travel advisor for KTTC.
Danielle has visited Disney World almost 30 times, Disneyland 3 times, has been on a Disney cruise, and stayed in Disney's Vero beach property. Any chance she gets, she is telling people to go to Disney, and to go back to Disney, because each trip is unique. One of her favorite memories of Disney was being proposed to in front of Cinderella's Castle, by her (now) husband Kevin. Kevin was not a Disney person at the time, so he needed some help from his friend, Chris Oakes, who happened to be in the park and coordinated the whole thing! Needless to say, Kevin is now a Disney guy!
Liz Parsons , Travel Advisor
Liz Parsons lives in Plymouth, Massachusetts with her husband and their two young children. Her first trip to Walt Disney World was in kindergarten and she's visited countless times since! As a child, she fondly remembers going to the local travel agency to collect Disney brochures and helping her mother diligently plan their next trip to The Most Magical Place on Earth! Her love of Disney continued through college as she began to plan her own trips with friends. In 2008, Liz and her husband, Jeff, were married at the Wedding Gazebo at Disney's Yacht Club Resort surrounded by fifteen of their closest family and friends. Naturally, Liz provided their guests with detailed informational packets outlining favorite Disney attractions, restaurants and trivia. During their wedding vacation, Liz and Jeff were asked to be the Grand Marshals in the "Disney Dreams Come True" parade at Magic Kingdom! Liz was eager to share her love for Disney with her children and has already taken them on a few trips to her happy place. As a mother of a child with special needs, Liz has experience with the Disability Access Pass and can share tips and tricks for navigating the parks to meet the needs of all travelers. This includes members with dietary needs, as Liz herself has a food allergy. Liz has always been the go to person for Disney advice amongst family, friends and colleagues and she's thrilled to be able to help others plan their dream vacations!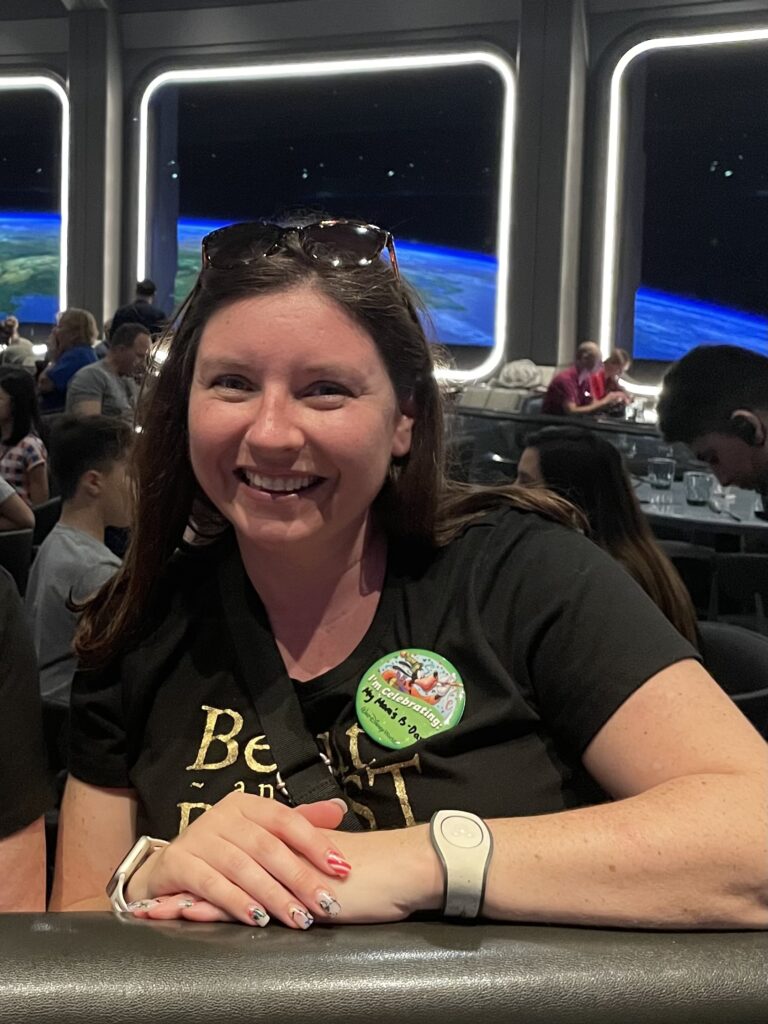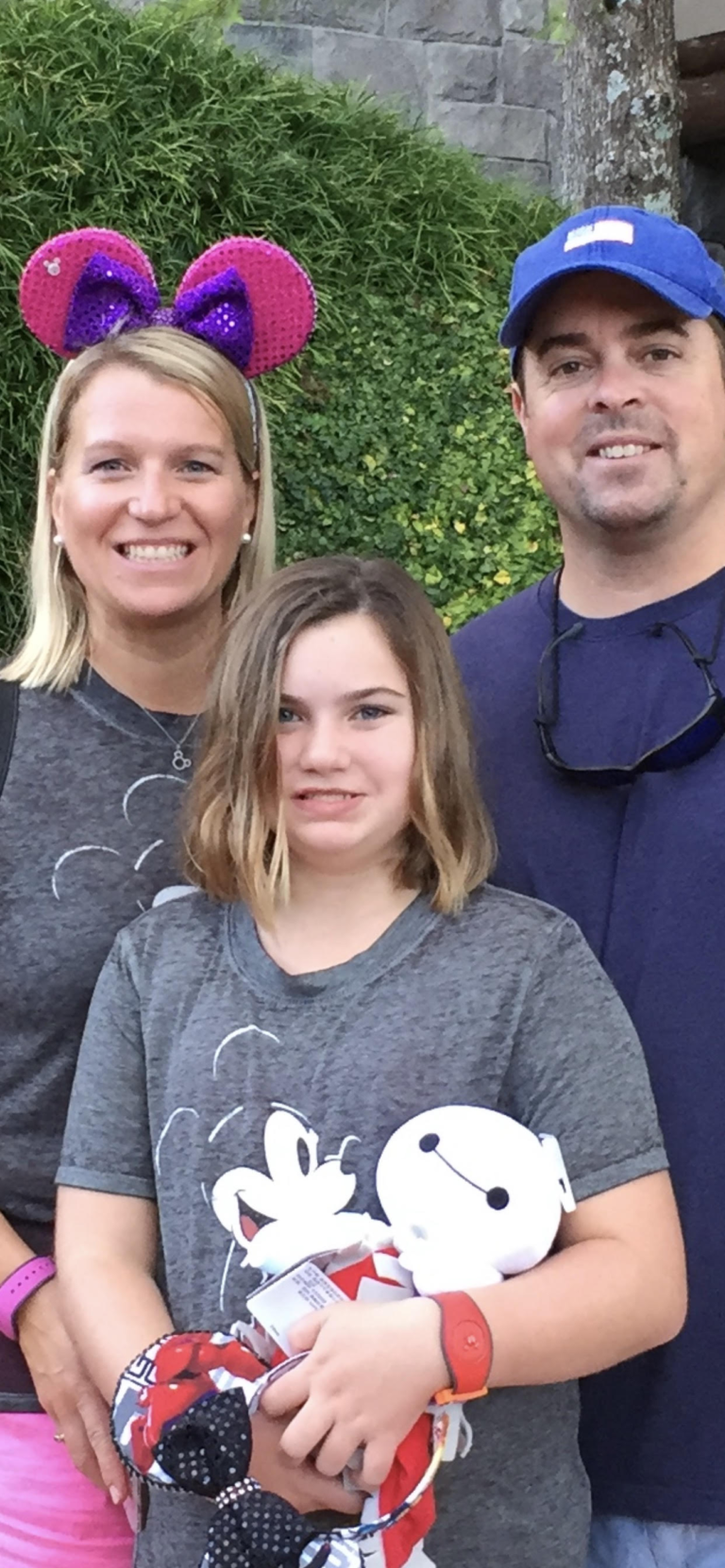 Melissa, Travel Agent
Melissa lives on the South Shore of Massachusetts. 
Melissa fell in love with Walt Disney World as a child (age 9). Her mother planned her first magical vacation in 1984. Every last detail was meticulously planned out on a yellow legal pad. And, as the old saying goes, "the apple did not fall far from the tree". Each and every detail is carefully attended to when Melissa is planning your Disney vacation.
Melissa will help you achieve a magical and memorable vacation, no matter what your planning needs are. She always puts as much time and effort into planning your vacation, as she does her own. 
Melissa will put your mind at ease when planning a vacation with a loved one with special needs. She is the proud mother of a child on the Autism spectrum. Melissa will help you plan and backup-plan for each step or bump along the way, so you can relax and enjoy being together as a family. 
Melissa also specializes in Universal, Cruises and other special destinations. 
Chase, Travel Agent
Chase grew up making annual trips to Disney World. From the time he was 10 years old his family made the drive down from Atlanta Georgia to Disney World. Once Chase passed on his love of Disney to his 12 year old son and 10 year old daughter, the trips have moved from annual, to a few times a year.
Being such a huge fan of the movie-like magic of Disney and Universal theme parks helped influence him to make magic of his own by becoming a filmmaker. For the past 12 years he has used that passion to make independent films and that eventually led him back to Disney.
As the go-to for all things Disney for his family and friends, Chase decided he would take his filmmaking knowledge and love of Disney and Universal Studios and combine them to start his own YouTube Video channel, American Vintage Adventures.
Now, he makes trips to Disney and Universal every few weeks in order to film new content and stay up to date on the newest happenings and all of the best tips and tricks to have the most incredible Disney, Universal, or Cruise vacations ever…and as part of Keys to the Castle Travel, he is very excited to use all of his knowledge to help you have the most magical vacation of your lifetime!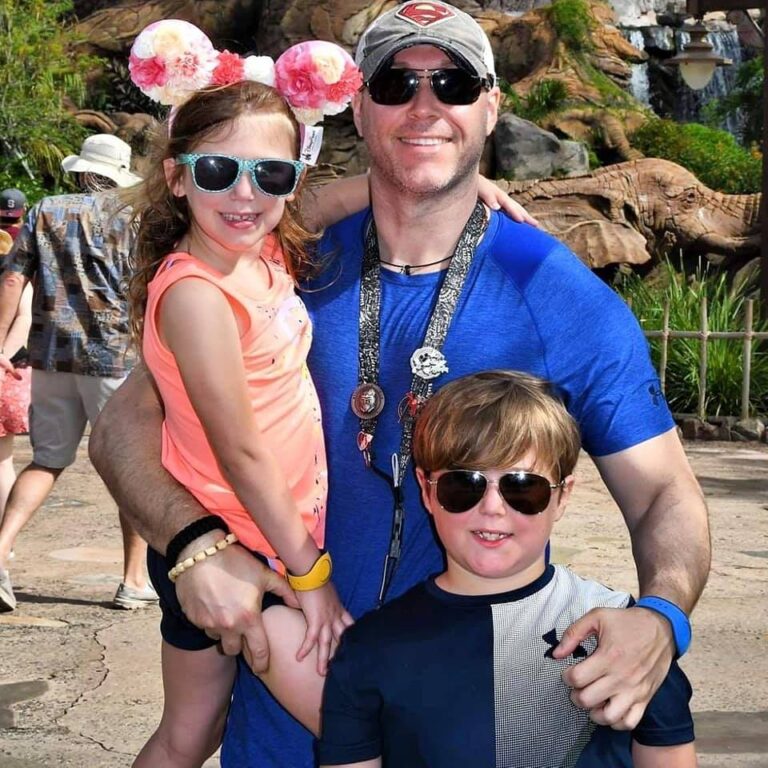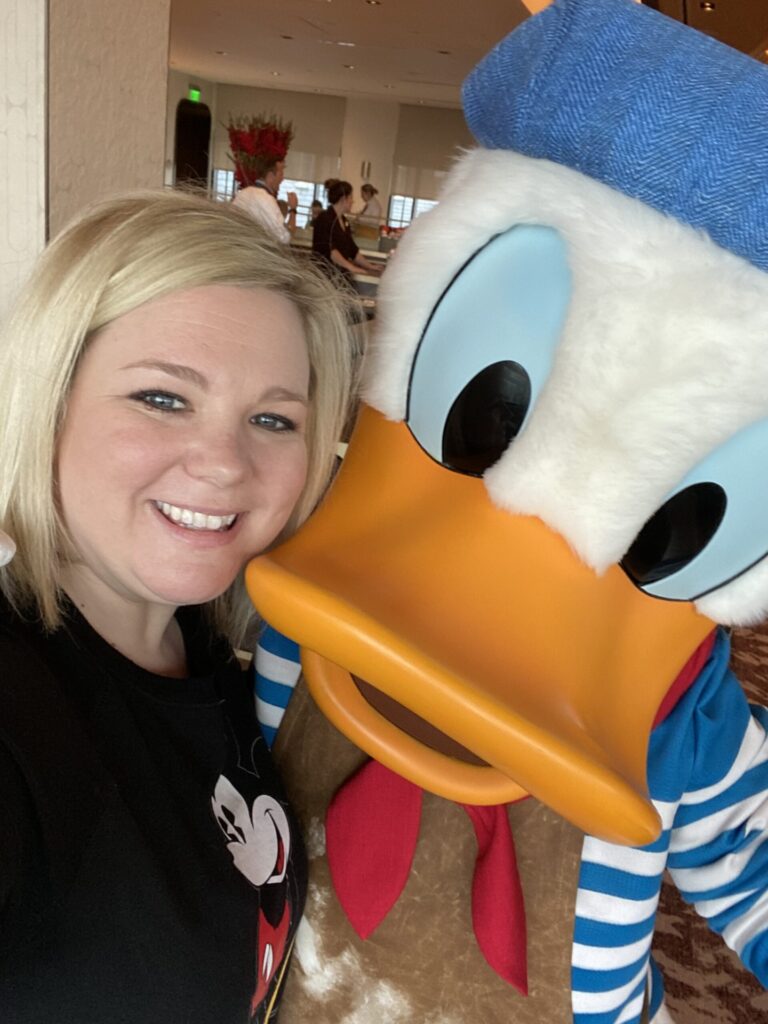 Rachel, Travel Agent
Rachel is a mom to two miracle babies and wife to a husband that puts up with her Disney trip obsession. She truly loves visiting Disney and making memories with her family. She believes Disney is magical at every age and with every trip and let's be honest, she tears up at least once every time she walks down Main Street U.S.A.
Rachel has a love for sharing all things Disney. It makes her heart happy when someone reaches out asking for tips and recommendations. She loves sharing her passion for Disney and could talk all day about the best resorts and places to eat and special ways to make your trip magical!
Rachel is excited to be part of the Keys to the Castle family and can't wait to help make your Disney memories magical!